Brawn Mixer brings decades of experience in both process expertise and compliance management for the life science, pharmaceutical, biotechnology, and nutraceutical industries. Many processes in these industries are sensitive, with rigorous documentation requirements. Brawn Mixer will work as an expert partner to develop effective, repeatable mixing solutions which meet these standards.
Mixer Solutions
B Series Portable Mixers: ⅓ - 5 HP heavy duty mixers
M Series Portable Mixers: ⅓ - ¾ HP medium duty mixers
BTO/BTR Series Industrial Mixers: High capacity industrial mixers
Side Entry Mixers: Gear- or belt-driven configurations available
Brawn Mixer Process Advantages
Technical Documentation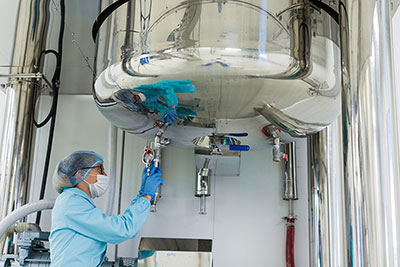 Validation is critical for many pharmaceutical and life science application to bring a process into production. The Brawn Mixer technical writing team can provide compliant documentation for all standard and custom regulatory frameworks. Our comprehensive documentation packages include items such as proper installation operation and service manuals; and engineering drawings.
Application Engineering Expertise
The Brawn Mixer application engineering group is tightly integrated at each step in the sales and order process, from initial specification review to design and testing. Brawn Mixer application engineers recommend solutions based on customer requirements, specifications, and objectives, while keeping in mind other considerations like budgetary requirements. Additionally, the applications group has the capability to perform bench and pilot scale mixing tests in order to scale-up to production levels.
Bench, Pilot, and Full-Scale Testing
Recognizing that many pharmaceutical applications rely on the effectiveness and precision of the mixing process as much as they rely on component ingredients, the Brawn Mixer application engineering team has developed comprehensive testing protocols. Tools like computational fluid dynamics (CFD) software help the Brawn Mixer engineering team to develop solutions for even the most challenging applications, while dedicated in-house testing facilities enable the Brawn Mixer R&D team to refine models developed during the design phase. Bench, pilot, and full-scale implementation studies also often play a crucial role for customers, especially for validation and economic viability prediction.
Hygienic Mixer Design
Applications with hygienic or sanitary specifications are common in the pharmaceutical, biotechnology, and life science industries. The Brawn Mixer application engineering team evaluates the entire process chain, and takes into account risk factors that extend beyond the mixing operation alone to ensure each mixer contributes positively to overall quality, safety, and optimization goals. Mixers can be designed to conform to applicable standards from all major regulatory bodies, including the FDA, cGMP, USDA, and USP. Comprehensive documentation to fulfill validation requirements is also available.
Brawn Mixer agitators are designed to meet hygienic standards and are cleanable via either customer or OEM-supplied SIP or CIP systems.
Data Reporting and Integration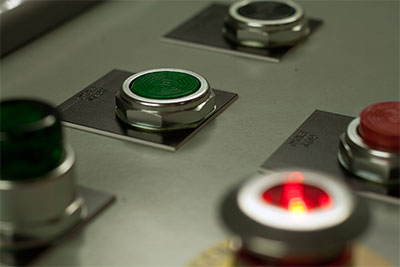 Brawn Mixer can integrate with local process equipment, or with facility-wide SCADA systems, to improve process control and real-time reporting. Increasingly, isolated islands of equipment are being replaced or upgraded with integrated systems that deliver greater performance. Brawn Mixer agitators can be configured to interface with these systems with minimum complexity. The Brawn Mixer installation and service team can provide onsite support for startup and commissioning requirements.