BWG Series Industrial Mixers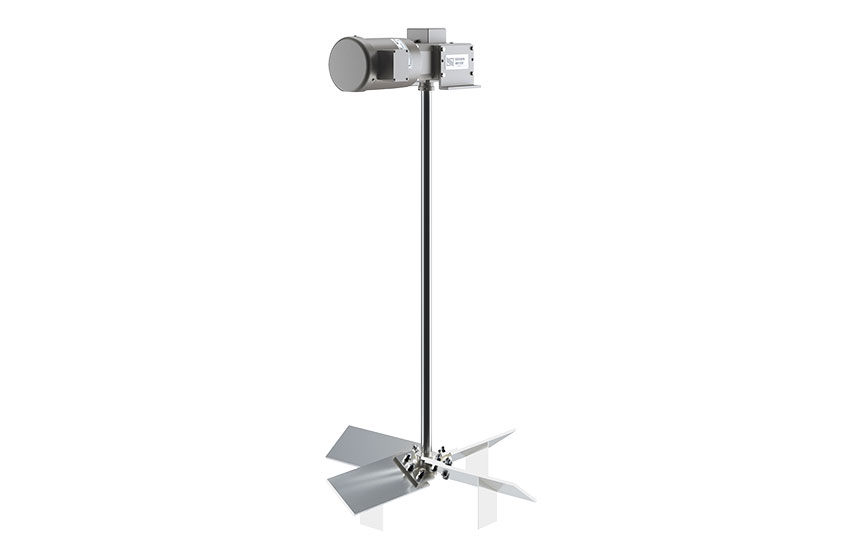 Worm gear drive, standard A35 impeller.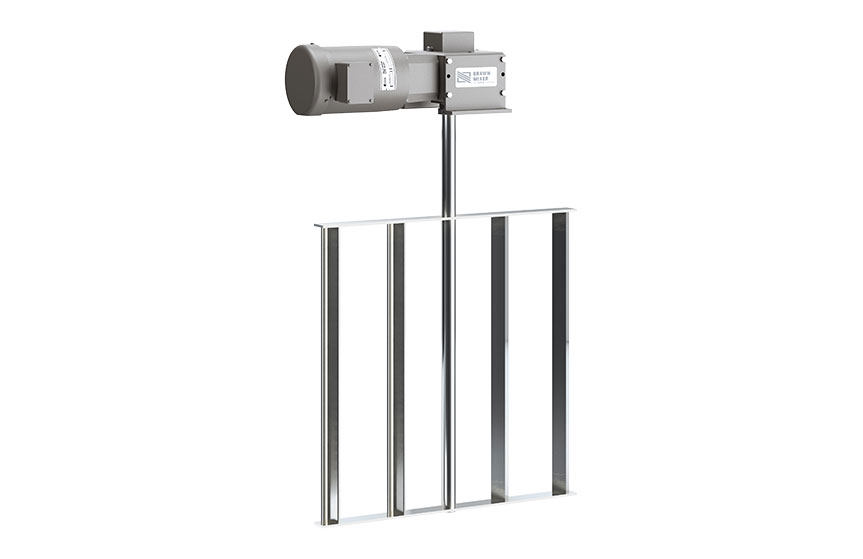 Worm gear drive, picket fence impeller.

Brawn Mixer BWG Series industrial mixers are a versatile solution for applications where headroom or other constraints require a compact mixer package. The BWG Series features a worm gear drive in a right angle configuration that brings reliable performance to applications at low speed, making it ideal for applications such as flocculation or polymer blending.
BWG Series mixers can be configured with a variety of seal types. Housings can be specified in stainless steel or high strength aluminum, and feature flexible output couplings for torque protection.
Mixer Configuration Options
---
Mounts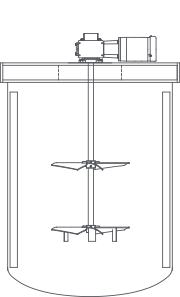 Open Tank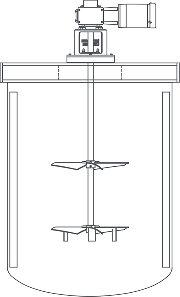 Closed Tank
ANSI flange mount
Lip seal
Low/standard pressure stuffing box
Single or double mechanical seal, with lubrication system if required
Custom flange connections available
Separately mounted flange design available
---
Drives

Gear Drive
Right angle worm drive reduction
Various speeds available
All-stainless mixer assemblies available
---
Motors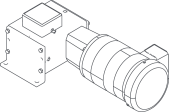 Electric Motor
Standard three phase, 230/460 V, 1750 rpm TEFC motor.
Standard ½ HP – 2 HP motors. Inverter rated, washdown duty.
IEC and DC motors are available upon request.
IEEE 841
Chemical duty
Severe duty
Explosion proof
Single phase
Stainless steel

Air Motor
Air motors (up to 5 HP) available.
---
Impellers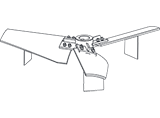 AF3 Hydrofoil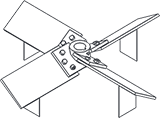 A35 Impeller

Custom
Other impeller types available per application
---
Wetted Parts
304SS standard
Carbon steel
316SS
316L
AL6XN
Alloy 20
Hastelloy
Duplex 2205
Titanium GR2
Other materials available upon request
Polish options available
Coating options available
All stainless mixer assemblies available
---
Tanks
Tank designs are rarely considered with the mixer in mind. However, process effectiveness can be increased when both are done concurrently due to efficiencies gained from optimizing both the mixer and tank. Brawn Mixer can bring these design processes together with an in-house applications team that will develop the optimal tank and mixer solution, which delivers a process-ready unit directly to customer operations.
---
Engineered-to-Application Mixing Solutions
For validation in hygienic operations, additional documentation is required to establish quality and output capabilities. System integration and comprehensive control packages may be necessary for organizations with a high degree of process automation. In pilot and bench systems, the design needs to incorporate whole-line process operation thought for future scaling-up. In each case, Brawn Mixer has the expertise and in-house capabilities to address these requirements and develop a mixing solution engineered to your application.
Support
Visit our BWG Series support page for documentation, recommended spare parts, and other resources.